You are here
Home

/

What You Should Know about the California Public Records Act and the Brown Act
What You Should Know about the California Public Records Act and the Brown Act
An Infopeople Webinar
Start:
February 20th, 2003 12:00 PM

Presenter: Mary Minow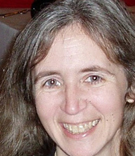 This webcast will explore the key provisions of two major acts that impact California libraries. The California Public Records Act: Is every email you send a public record? Memos to your boss? When can the public get these records? What is excluded? How long must a library keep its records? The Brown Act: What meetings must be open to the public? What kind of notification must be given? What are the exceptions? What constitutes "pending litigation"? Can personnel discussions be closed?
Webinars are free of charge and registration is only done on the day of the event on the WebEx server. No passwords are required.